Bio
Leading up to college, Jonathan always knew that he wanted to major in Business, but did not know in which area to focus. It was not until he took Managerial Statistics that he found his calling. From measuring movements to reduce bottlenecks to analyzing large swaths of data using linear regression, majoring in Supply Chain Management just made sense.
After college, Jonathan found himself in the Industrial Engineering department at UPS as well as Engineering and Facilities at Target, managing teams while optimizing their supply chains. There was, however, one recurring theme that he just could not wrap his head around: most of today's supply chains are linear. With constraints aimed at minimizing cost and/or maximizing revenue, little time is spent focusing on creating a zero waste, circular supply chain.
In 2013, Jonathan was introduced to the California Resource Recovery Association where he earned a certificate in sustainable resource management. Since then he has worked with a variety of haulers and organizations on recycling and organics diversion projects, including Republic Services, NASA Services, Los Angeles Unified School District, Los Angeles Sheriff's Department and Los Angeles County Department of Public Works. When he is not greening businesses he is constantly looking for new ways to zero waste his life.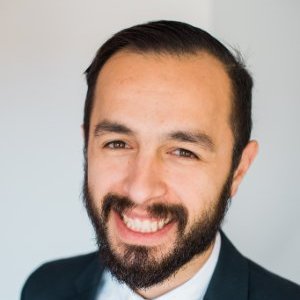 Jonathan Levy
Zero Waste Guy